FROM EXTRACTION TO SALE
CONCENTRATE PACKAGING THAT GETS NOTICED
CONCENTRATE PACKAGING
Successful marijuana packaging assures that your concentrates and extracts are delivered safely and efficiently while jumping off the shelf in the retail setting. Superior marijuana packaging helps increase your sales and improve your image, while reinforcing the value of the concentrates and extracts inside. Often times, your concentrate packaging is the most important sales tool. To get started, simply select a packaging category below and submit a quote today!
CHOOSE YOUR PACKAGING
Whether you're new or old to custom marijuana packaging, you know that ordering it can be complex. What size do I need? Do I need a child-resistant closure? How many colors can I imprint? When considering the different types of packaging options available, you may feel overwhelmed with the selections. Don't worry, that's normal.
Pick your custom marijuana packaging based on durability, presentation, and product protection by requesting a quote through our website. We will be in communication with you to establish the perfect solution for your packaging needs – whether you have all the materials ready to discuss, or need help finding the right style.
SELECT YOUR SIZE & MATERIAL
After determining what type of custom marijuana packaging is right for your cannabis, selecting the size & materials for your packaging is the next step.  Crucial factors such as safety, functionality, sustainability, and shelf-appeal all play a role in determining the right fit for your marijuana.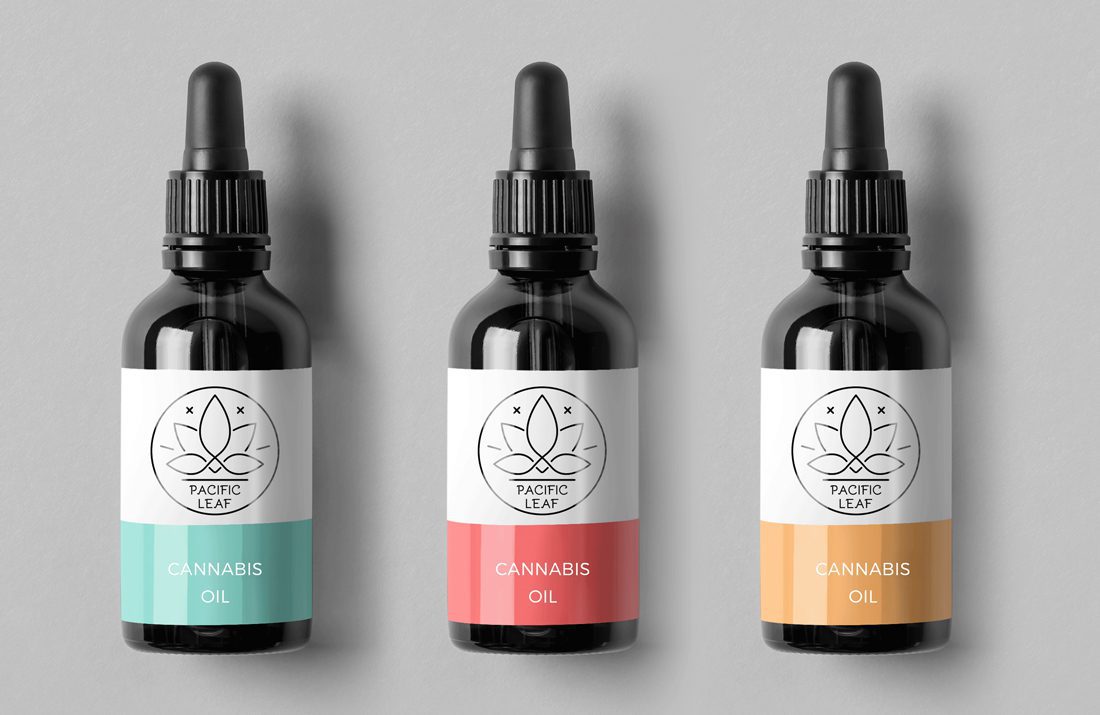 MAKE IT YOUR OWN
Your logo is the cornerstone of your brand identity. It's one of the first things that customers will notice about your company, so it's essential that it makes a good first impression. At KYND, we provide graphic design services that not only reflect your brands message, but also showcase your products quality through beautifully designed custom marijuana packaging. Whether you have a current logo in need of creative support, or want to start from scratch, we can help your packaging evolve each step of the way.
BUILD A QUOTE
At KYND, we're all about quality without compromise. Once you fill out a quote through our website, our team of experts will work with our trusted factories to identify the right custom packaging solution for your marijuana. But that's not all. Understanding the best way to source your packaging, obtaining multiple competitive bids from manufactures, and maximizing your logistical footprint are just a few examples of how our experienced team optimizes your packaging investment.
Or Keep Reading to Learn More About Concentrate Packaging
Your Selection Guide for Concentrate Containers and Packaging
Selecting the right concentrate containers and concentrate packaging can be quite a task. Concentrates derived from cannabis or other substances need containers that are high-grade, durable, and most importantly they need to be child-resistant. Due to their potency, it's essential to prevent children from easily accessing these products. Therefore, a child-resistant design is a must for concentrate containers and also should be a top priority in your packaging selection process.
Dab containers are a popular and smart choice for concentrate packaging. They're not only temperature-stable but also resistant to moisture and gasses making them ideal for the storage and transport of concentrates. Whether for medical or recreational use, Dab concentrate containers are a reliable and versatile option because they come in a wide variety of sizes and capacities. They're also a go-to solution for those on the lookout for cost-effective, child-resistant concentrate packaging.
Glass dab containers offer a more upscale look and feel type of concentrate packaging. Some customers may prefer containers made of glass for that reason. Glass is an excellent choice and can also be child-resistant despite being more delicate than Mylar bags. Glass dab containers also have a clear advantage over mylar bags, especially if your concentrate is in larger quantities. The ease of use and storage in glass jars also makes a significant difference to your customers when it comes to storage.
When buying concentrate packaging, always remember to consider the max qty (maximum quantity) that you need to store in the container. From there, your decisions should reflect the ultimate usage and the cost per unit that customers are willing to pay.
A few other materials that are worth considering for concentrate packaging include parchment paper because it's often used for more delicate concentrates. Also, let's not forget silicone which is perfect for sticky substances. These materials are less common than Mylar bags and glass jars but can be just as effective.
When ordering, always be sure to add the correct quantity of your chosen concentrate packaging because this will give you a good idea of the cost involved and help you budget accordingly. Concentrate containers and packaging should be selected carefully, keeping in mind factors such as concentrate type, customer preference, lid design, and quantity. Don't forget to also remember your business's price range. The goal is not just to store the concentrate but also to enhance its appeal to your customers.
The Importance of Glass Jars in Concentrate Packaging
The glass jar in concentrate packaging has immense significance. With a glass jar, you're getting a concentrate container that offers unrivaled product storage along with a sleek and appealing design. The per unit price of glass concentrate containers compared to the other packaging materials is negligible when the benefits of using glass jars are taken into account. Despite the many benefits of glass, deciding on the type of jars or containers for a product can still be a difficult decision.
Many dab connoisseurs stand by the utility of a glass jar over other concentrate packaging like silicone dab containers. This is because the glass design is hygienic and retains the quality of the concentrate that is stored within. Glass jars don't give off residual flavors, unlike other container alternatives. This means that the pure, natural taste of the concentrate remains unaltered. A well-produced glass jar helps to keep your product fresh and at peak quality. Glass is durable, dishwasher-safe, and recyclable, making it a long-term and sustainable option for your concentrate packaging needs.
If you're looking for a white-label option, then a glass concentrate jar is the way to go for your packaging needs. Glass provides a clean, transparent, and professional look that other wax containers can't replicate. Additionally, the transparency of a glass container allows your customers to view the quality of the concentrate inside while boosting their confidence in your product. The design is simple but highly effective, effortlessly supporting detailed white-label branding and labeling.
Glass offers outstanding value considering its longevity and durability. On comparing jar prices – taking regular price as the baseline – you'll find that the unit price difference is marginal and incredibly worthwhile when it comes to ensuring product integrity and customer satisfaction. And it's able to be recycled! Always go for quality materials that can be reused or recycled.
Time over time glass jars have been the top choice among concentrate connoisseurs. The impact of a well-packaged product is unmistakable, and the right concentrate container – a glass jar, in this case – creates a perception of quality and expertise that other containers can never match. If you're a brand seeking to impress consumers with your concentrate packaging, then using glass packaging is definitely something to consider. 
When dealing with concentrates, it's not solely about aesthetics. The functionality, durability, and sustainability of the materials you use to package your concentrate matter just as much as the quality of your product. When choosing the dab containers for your concentrate there's a few components you should take into consideration: the lid type (or types), child-resistant packaging and any additional components like shrink bands for enhanced security and peace of mind for your consumers.
Containers come in many different types, sizes, and uses. The silicone dab container is an affordable and versatile option. They're quite popular because they have an excellent price point. But perhaps you're interested in something more robust, like a glass container. Glass, while premium priced, offers a certain allure and luxury feel that can entice the portion of your customer base willing to splurge on higher priced concentrates. And we can't forget the more traditional child-resistant containers that are made to ensure safety around youngsters. Savvy businesses also personalize these crumble wax containers with custom branding to bring a touch of uniqueness and class to their products.
Depending on your product specifics, you might also opt for a branded dab tray. It's a less common but highly practical solution for certain types of concentrates. These trays can host a considerable quantity while offering a smooth workflow from loading a vaporizer to the consumption of your concentrates.
When your product is being presented for sale, many concentrate container options require proper sealing. Shrink bands provide a practical and cost-effective solution. They're easy to apply, enhance product safety, and don't significantly add to the final price. Generally, businesses order these bands in bulk, quite often as an add-on. Bulk solutions come with a lower price per unit, making them popular among high-volume vendors.
If you're looking to make your product really stay fresh, consider branded parchment paper. Parchment paper is ideal for concentrates that might stick to other materials. After all, a perfect package with parchment paper will enhance your concentrate's appeal to your consumer by letting them know that you put a lot of thought into the presentation of your products.
After the prep, packaging and those final touches, you're ready to sell your concentrates. With custom branding and the highest quality packaging materials, your product will set you apart from the rest. From the assembly line to the consumer's shelf, custom concentrate containers will definitely let your consumers know you really mean business.