CUSTOM DROPPER BOTTLES
Ideal for accurately dispensing your essential oils
The popularity of cannabis oils, CBD's, and Hemp Extracts is booming as more consumers take interest in the natural health benefits these concentrates provide. At KYND, we offer a variety of glass dropper bottles that are ideal for essential oils and blends. Our high-quality, durable glass dropper bottles will ensure your oils are well-protected, properly stored and ready for distribution to you customers. Because of the nature of oils, it is critical that the right dropper bottle is chosen to prevent package deterioration and product loss.
OUR WORK
PACKAGING DESIGN THAT SPEAKS FOR ITSELF
LEARN MORE
DESIGN A CUSTOM PACKAGING EXPERIENCE
Shelf Impact
Make a lasting impression by personalizing KYND's dropper bottles with your logo and branded message separating you from a crowded marketplace.
Enhanced Barrier Properties
Dropper bottles provide optimal UV protection for light-sensitive products, while preserving and maintaining the freshness of your cannabis oils.
Accurate Dispensing
Cannabis oils dispensed in drops often require measured doses. Routinely dispense your oils with consistent, accurate drop sizes with KYND's dropper bottles.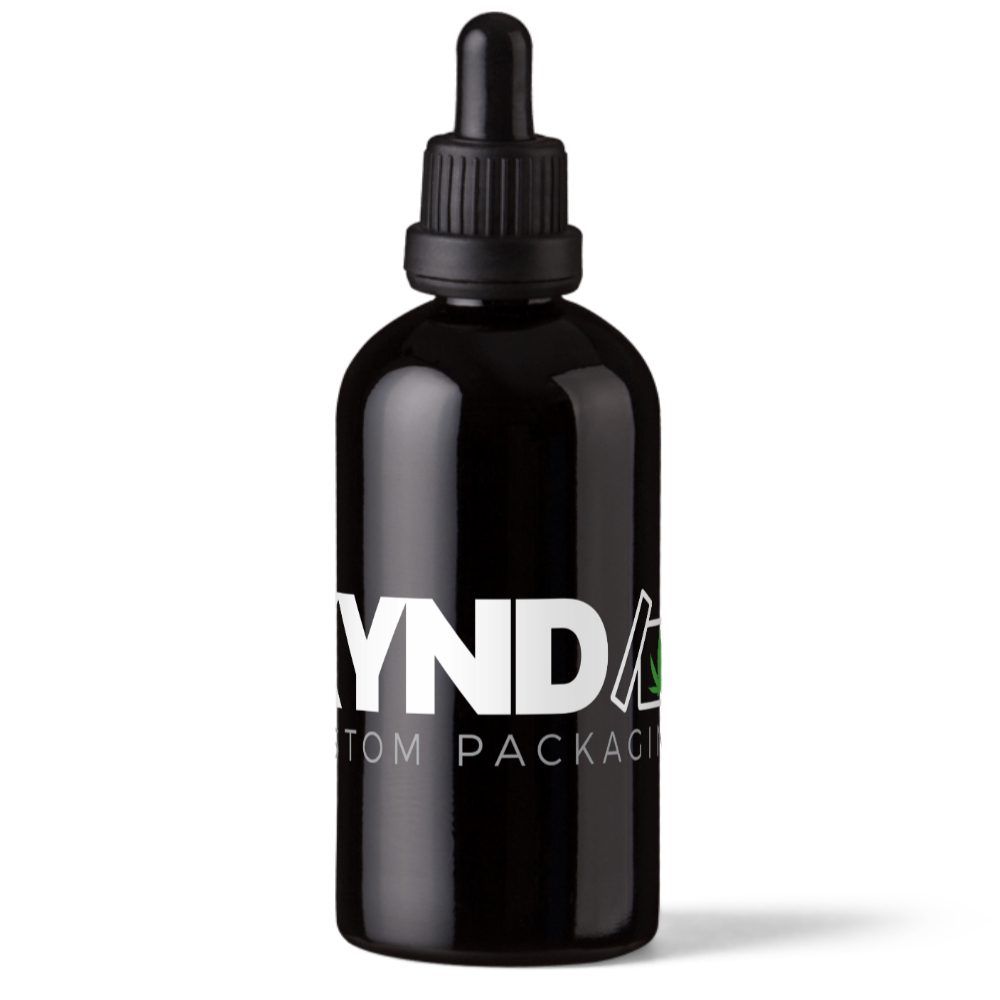 Caps & Closures
Whether it's a child-resistant closure, or a different glass pipette size, KYND's dropper bottles are compatible with all types of essentials oils, extracts and more.
Capacity
Avoid wasting more than you should. Dropper bottles are available in ½ oz. to 4 oz sizes ensuring that there is little, to no waste when dispensing your oils and extracts.
Storage
Whether you're hanging out with friends, heading to an event, or just relaxing, KYND's dropper bottles are the on-the-go solutions for your essential oils.