ROLL IT UP. LIGHT IT UP.
ON-THE-GO PRE-ROLL PACKAGING BY KYND CUSTOM PACKAGING
PRE-ROLL PACKAGING
Originated in the late 1800's and made famous by your parents in the 1960's, pre-roll joints have been a staple of every generation. Today, this cannabis icon can often be found displayed on the counter tops of every dispensary branded in pre roll joint packaging that keeps your marijuana secure and fresh. Whether you're selling individual pre-rolls in doob tubes, or multi-packs, KYND's pre roll packaging is customized to deliver the brand appeal your customers desire. After all, with the right pre roll joint packaging, your pre rolls become both enticing and convenient to customers. If your company is looking for customized joint packaging, simply select a pre roll packaging category below and submit a quote today!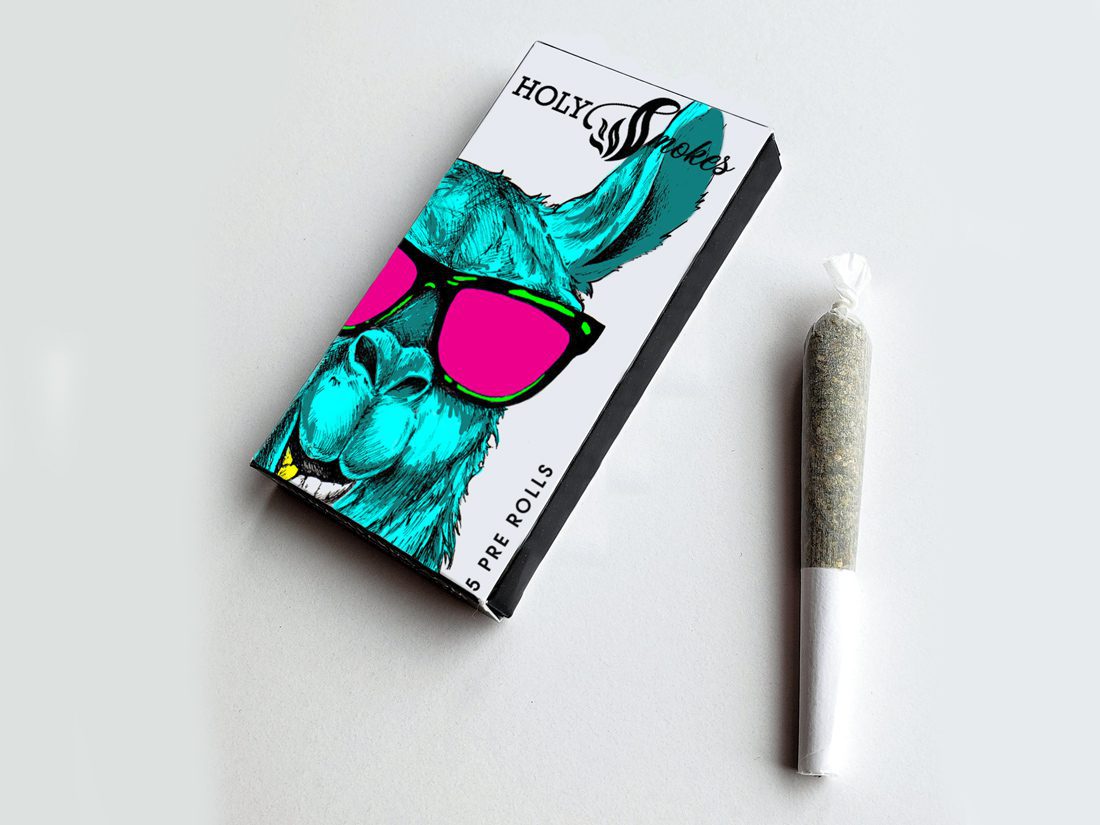 Select your Packaging
Are you looking to rebrand your cannabis products? Not sure what colors or sizes you need for your pre-roll packaging? With so many different pre roll packaging types available, you might be struggling to make the right selection for your business. We can help!
Our team can help with the flow of packaging material for your business, from joint pre roll packaging to tins and beyond, we'll coordinate your entire line of product packaging so you can focus on your core business and keep rolling.
Naturally, functionality should never be compromised for design. The perfect joint packaging should protect the joints from external factors like moisture and odors, ensuring they maintain their freshness and integrity. Some popular packaging options include pre-roll tubes, cones, and cases, each with their unique benefits and drawbacks. However, it's essential to cater to your specific customer base and their preferences.
Pre rolls are among the most highly purchased cannabis products purchased from dispensaries. Easy to consume, these premade joints are an excellent opportunity to showcase your collection and drive your brand home. Customers love them because they're so convenient and you'll love our pre roll packaging solutions for the freshness and quality they bring to your products.
Select Your Size and Material
Once you know what type of custom cannabis pre roll packaging is right for your business, the next step is to select both the size and materials for your products. Hemp pre roll packaging is available in different size and material options. These include boxes, tubes, bags, paper, tins, metal, plastic, glass and more. Factors that will determine the type of materials you want include their safety, functionality, sustainability, and shelf-life. We can help you shop our site to pick out the right size and material for your cannabis products.
Finding the Perfect Joint Packaging:
Design and Functionality Finding the perfect joint packaging can be a daunting task, but it's essential for both design and functionality purposes. With a growing community of cannabis users, it's crucial to consider the needs of your customer base when selecting the right joint packaging. This ensures that your pre-rolls are not only visually appealing but also serve their intended purpose. When looking for joint packaging, it's important to prioritize both design and functionality. Put yourself in the customer's shoes – you'd want your joints to be easily accessible and well-protected. A poorly designed packaging may cause inconvenience when trying to remove the pre-rolls or even damage them. Therefore, a good balance between aesthetics and practicality is key.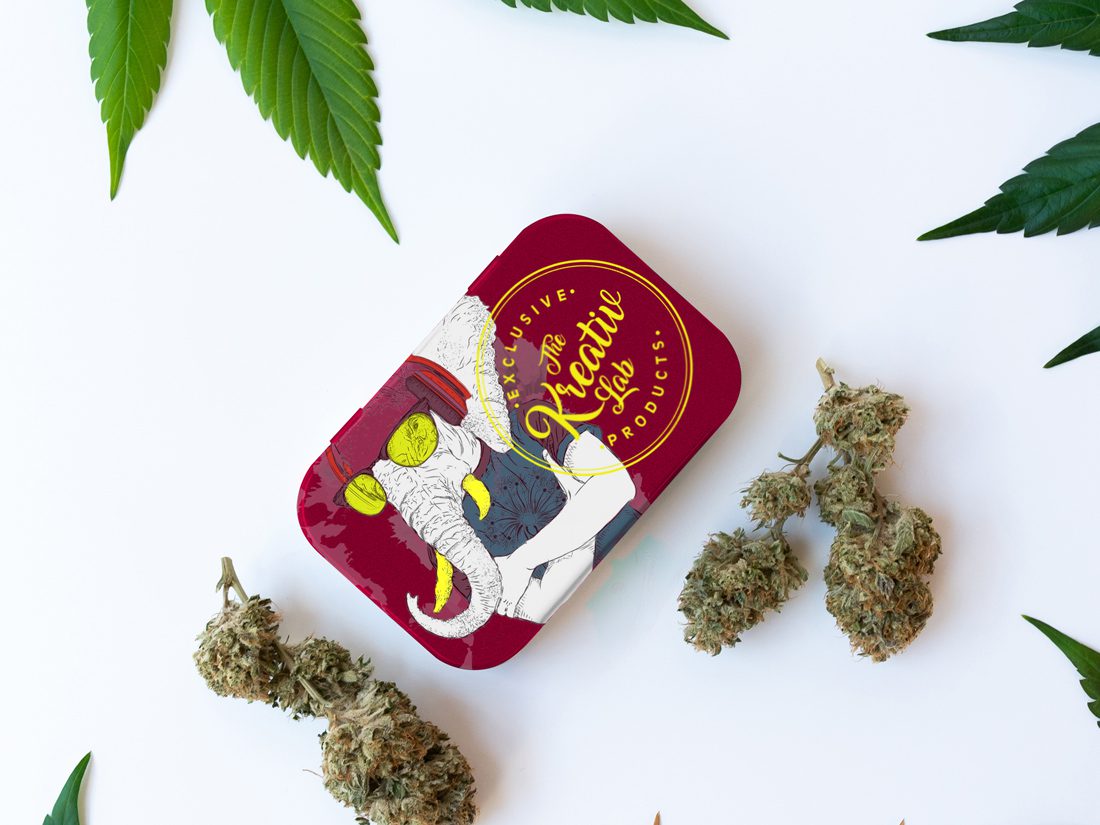 Make it Your Own
Showcasing your brand via your logo is a critical part of selecting your custom cannabis connected packaging solutions. It is also one of the very first things that customers notice about your brand. At KYND, we offer multiple unique customizable options for your pre roll joints along with our standard sizing options for all cannabis packaging products. Our customization offers a variety of graphic design services that accurately display your brand's message. From logos to color schemes, we can perfectly match your style request regardless of your vision.
For many customers, packaging is the first thing they notice about your pre-rolls. It's an opportunity to communicate your brand identity and the quality of your joints. By choosing an eye-catching design, you can appeal to your customers and set yourself apart from the competition. This is where you can let your creativity shine and create a memorable experience for your customers.
As the world of pre-roll packaging continues to evolve, businesses must stay up-to-date with the latest trends and innovations. By finding the perfect joint packaging, you can create a successful product that resonates with your customers and builds loyalty in the long run. Remember, the key is to strike a balance between design and functionality – a challenge that every business in the cannabis community must face.
Build a Quote
Our connected packaging solutions offer you everything you need to perfectly brand, preserve, and sell your cannabis products. After you fill out a quote through our website, our expert team will get back to you with an accurate price quote for your custom packaging solution needs. Additionally, we strive to maximize your logistical footprint to optimize your pre-roll packaging investment. Get in touch with us today!
Or Keep Reading to Learn More About the Pre Roll Process:
An Overview of Pre-Roll Filling Machine and Joint Packaging
In the fast-growing cannabis industry, efficient and reliable pre-roll packaging is crucial for maintaining product quality and enhancing consumer experience. Pre-roll packaging plays a significant role from preserving the product's freshness to ensuring it reaches the customers in its preferred form. In this process, a pre-roll filling machine comes in handy for businesses since it helps in automating the filling and joint packaging of the pre-rolled cones.
Pre-roll filling machines, designed specifically for filling pre rolled cones with ground cannabis, have become a must-have for businesses looking to produce good quality pre roll products in a time-efficient manner. These filling machines enable the filling of multiple pre rolled cones at once, streamlining the process and allowing for increased production. The pre-roll filling machine plays a key part in the overall pre-roll packaging process.
Joint packaging, another critical aspect of pre-roll packaging, refers to the container or packaging material used to house and protect the pre roll or pre-roll. The right joint packaging helps keep the pre rolled cones fresh, prevents damage or crushing during transportation, and provides an aesthetically pleasing display for the consumers. Some popular joint packaging options include plastic tubes, glass vials, and even custom-designed, branded metal containers – each designed to maintain the pre-roll's freshness and protect it from external elements.
Overall, the use of a pre-roll filling machine and professional joint packaging systems are essential for businesses in the cannabis industry, aiming to provide a top-quality pre-roll product to their customers. The combination of a reliable filling machine and premium joint packaging materials not only ensures a high-quality pre-roll, but also helps businesses stay competitive in this ever-evolving market. With the right pre-roll packaging solutions in place, businesses can maximize consumer satisfaction and maintain their position in the thriving cannabis market.
Various Pre-Roll Packages: From Cones to Cases
When it comes to pre-roll packages, there is a wide range of options available on the market. Pre-roll cases are a popular choice for consumers who want to protect their pre-rolls from damage, while rolled cones offer a pre-made solution for those looking to quickly and easily roll their own. Whether you're searching for pre roll packaging for personal use or to stock a dispensary, you're sure to find a solution that suits your needs here at KYND packaging.
Pre-roll cases come in various sizes and designs, ensuring that whether you're looking to store a single pre-roll in a tube or multiple pre-roll joints, there's a case out there that's perfect for you. Many cases also offer extra features like odor control and moisture protection, ensuring that your pre-rolls stay fresh, discrete, and ready for use. Custom pre-roll cases can also be a great opportunity for businesses looking to add their own branding and make their products stand out from the competition.
For those who prefer to roll their own joints, rolled cones offer an ideal solution. With pre-made cones, all you need to do is pack in your preferred strain of cannabis and you're ready to go. Rolled cones come in various sizes to accommodate different preferences for cone capacity, and can be purchased in bulk to save money. Some brands even offer pre-rolled cones with added filters to make for a smoother smoking experience.
Of course, customization isn't limited to just pre-roll cases. Custom rolled cones can be printed with brand logos, designs, or any other imagery to promote brand recognition and make a statement in the market. And while there haven't been many innovations in the simple rolling paper, it's clear that custom-rolled cones and pre-roll cases are the future of cannabis packaging.
Between cones, cases, and the ability to customize, consumers have many options when it comes to preserving and transporting their pre-rolls. As the cannabis industry continues to grow, expect to see further innovations in pre-roll packaging to meet the needs of an ever-expanding market.
Understanding the Boxes Used in Pre Roll Joint Packaging
When it comes to pre-roll packaging, it's crucial to understand the various types of boxes used in joint packaging. These specialized boxes are not just containers for joints, but they play a significant role in keeping pre-rolls fresh, safe from damage, and discreet. With the growing popularity of pre-roll joints, the demand for high-quality boxes and labeling solutions is skyrocketing.
Pre-roll boxes come in different shapes and sizes, catering to various rolling preferences. These boxes are specifically designed to hold joints snugly and securely, preventing any movement during transportation. This way, your pre-roll joints remain intact and ready for the perfect smoke session. Some popular box styles include small unit boxes, perfect for single joints or multi-pack options that can hold multiple pre-rolls at once.
High-quality pre-roll packaging also involves using the appropriate labeling solutions. Proper labeling not only conveys essential information about the pre-roll, such as strain, potency, and weight, but it also plays a crucial role in branding and marketing. Eye-catching labels can set your pre-rolls apart from competitors and help them stand out on shelves, increasing overall sales. Labeling each unit is equally crucial for ensuring compliance with regulations and keeping customers informed about product content and safety warnings.
Moreover, many pre-roll packaging boxes now feature child-resistant mechanisms and tamper-evident seals, ensuring the joints are kept out of the reach of children and maintaining the integrity of the product. These safety features have become a standard requirement in many legal cannabis markets, making them essential considerations when selecting an appropriate box for your pre-rolls.
It is essential to choose a box that offers adequate protection, supports proper labeling, and meets regulatory requirements. Whether you're a large-scale producer or a small grower, investing in high-quality pre-roll packaging can make all the difference in attracting customers and ensuring the longevity and quality of your joints.
Pre-Roll Production Essentials: High-Quality Cones and Cases
High-quality cones and cases play a pivotal role in creating a pre packaged product that will stand out on the shelves while providing consumers with a satisfying smoking experience. With the ever-evolving market of cannabis packaging, it's important to stay on top of the latest trends and innovations for pre-roll packaging.
High-quality cones are a must for pre-roll production as they provide the foundation for the perfect joint. Rolled cones should be made from premium rolling materials, ensuring that they burn evenly and smoothly, ultimately maximizing the cannabis experience. Cones come in various sizes, so choosing the right size for your pre-rolls is key to meeting the needs of your target demographic.
High-quality cases, on the other hand, serve as the protective barrier to preserve the freshness of the rolled cones. KYND offers many popular choice for cases, providing an air-tight seal that keeps the cannabis in your pre-roll safe from contaminants and moisture. These cases also offer convenience and easy transport for busy consumers on the go.
Maximizing Efficiency: Automated Pre-Roll Filling Machine for Joint Production
In the world of joint production, maximizing efficiency is key to meeting the ever-growing demand for pre-rolls. To do this, many cannabis businesses have turned to automated pre-roll filling machines. These machines not only streamline the rolling and filling process but are also designed to improve the overall quality of the end product. With an array of filling machines available, it's important to find one that suits your specific needs and helps you get the most out of your joint production and pre-roll packaging.
Automated pre-roll filling machines are engineered to fill joints or rolled cones with precision, ensuring a consistent product every time. This is done by using a series of filling mechanisms that work in conjunction to properly distribute the cannabis evenly throughout the joint. The filling machine is designed to accommodate various pre-roll packages, including cones and cases, making it a versatile addition to any cannabis production facility. Filling machines can be calibrated to your desired level of filling, allowing for precise control over the final rolled product.
Of course, efficiency isn't the only factor to consider when choosing a filling machine for joint production. It's also crucial to understand the boxes used in joint packaging, as well as finding the perfect joint packaging that combines both design and functionality. With the right pre-roll filling machine, your business can produce high-quality cones in attractive cases while maintaining a consistent and efficient production process.
When maximizing efficiency and improving the quality of joint production, an automated pre-roll filling machine is a clear and crucial investment. By properly understanding the various types of filling machines and their custom features, as well as the boxes used in joint packaging and the perfect combination of design and functionality, your business can ensure a top-notch rolled product that meets the demands of your customers. In doing so, you'll be well on your way to dominating the market with efficiencies of scale and pre-roll packaging design superiority.
Frequently Asked Questions
Where Can I Buy Pre Roll Packaging Wholesale?
You can buy pre roll packaging wholesale products right here with KYND! We offer everything from primary packaging to connected packaging solutions to stock your business. Get great deals on all your cannabis packaging needs.
What Are the Different Types of Pre Roll Joint Packaging?
There are many different types of pre roll joint packaging solutions available. These include pop-top tubes, child resistant pre-roll tins, custom cigarette boxes, glass pre-roll tubes, and more. Depending on your branding goals, your packaging needs may vary.
Does My Business Need Joint Packaging?
Yes! If you sell joints, you definitely need joint packaging. Cannabis pre roll packaging is an important part of connected packaging solutions, so it's important to find a company who can meet your branding needs.
What to Know About Pre-Roll Packaging
Custom pre roll packaging has so many options available that you might not know where to start. Our team makes it easier by defining the best solutions for your needs. Meet your customers' needs by providing fresh cannabis flower joints perfectly preserved within pre roll packaging.